Doomsday Banana
---
Let's Create Something Weird
---
Doomsday Banana?
Although we are a company, calling it that sounds weird because we can be pretty random. But... to provide YOU with more clarity than our video above, WE are a:Publisher of Edutainment & Random Awesomeness. We produce Experiences, test out "Odd" Concepts, fund Idea Exploration, Obscure Research & Field Trips. Basically, we're a company Ms. Frizzle would've started, if she couldn't depend on a teacher's salary to maintain her bus and she wanted to help adults that needed a little magic too.
---
The Concept
There are two conflicting reports about bananas. One report stated that if you want to slow down the expiration of a banana, you have to break them away from the bunch. The other report stated the exact opposite. It said that by keeping them in a bunch you were helping to extend them past their doomsday.The Doomsday Banana principle points out that to the banana it doesn't really matter.So, what SHOULD matter?
Any day could be doomsday for the banana. So as a banana, why not make it a point to focus on, both, how to positively impact the bunch and accomplish your individual dreams, one step at a time.Go rogue, embrace being a Doomsday Banana and allow us to help!
---
Meet
Ferris the Sloth, Your Mascot
A man, clad in a sloth mask, embarks on a quest to be a Freelance Mascot for businesses in his community & beyond, whether they want him to or not.As a freelance mascot, Ferris can and will help you advertise your awesomeness! Hopefully, that's a good thing?!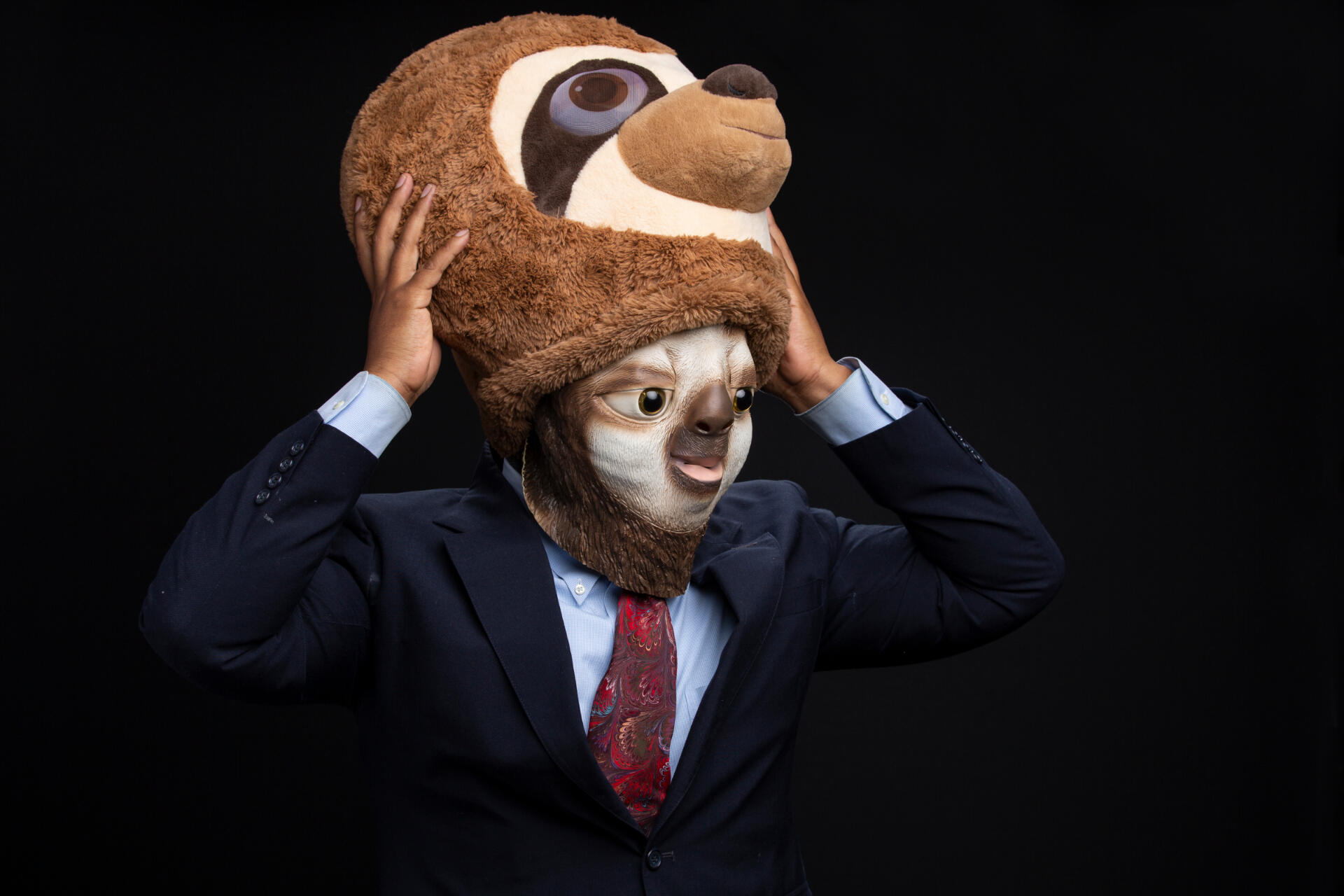 ---
Still Confused?
I told you. We are random!
Basically, our goal is to make people's lives easier and although we can't do everything, we can help you explore your ideas, showcase your work, attend a conference or three, and even help you publish and/or distribute your stuff.
---
---
© Doomsday Banana, LLC. All rights reserved.